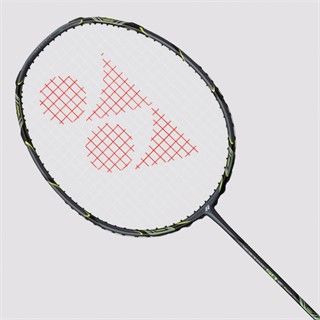 Yonex Voltric 50 E-Tune
Combining incredible power and fast racquet handling for the first time, VOLTRIC is the perfect racquet for players seeking exceptional 'all-round' performance.
For the first time, VOLTRIC's exclusive TRI-VOLTAGE SYSTEM achieves the combination of heavy smashes and speedy racquet handling.
Offensive, hard-hitting model equipped with the E-tune system.
Flex: Stiff
Frame: H.M. Graphite/Sound Filter/Tungsten
Shaft: H.M. Graphite
Weight / Grip Size: 4U (80-84.9g) G4