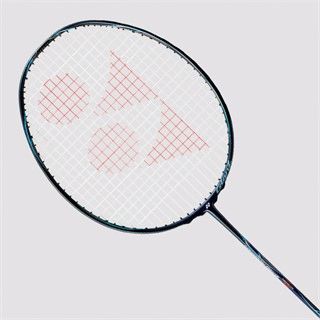 Yonex NanoRay Glan Z
The latest head-light series from YONEX, NANORAY provides a fast and controlled swing with enhanced repulsion via the New Aero Frame. NANORAY is designed for players who force their opponents into the back of the court with extreme speed. The thinner top of the frame sides minimize air resistance for greater head speed, while the thicker sides at the bottom of the head generate maximum repulsion through greater frame stiffness.
Infused with the new REXIL FIBER material and built based on the Torque Power Theory, the GlanZ sends the shuttlecock even further.
Flex: Flexible
Frame: H.M. Graphite, REXIL FIBER, NANOMETRIC
Shaft: H.M. Graphite, NANOMETRIC, X-FULLERENE
Weight / Grip Size: 4U (80-84.9g) G4
Made in: Japan