Middy Kodex X-10 Bite Alarm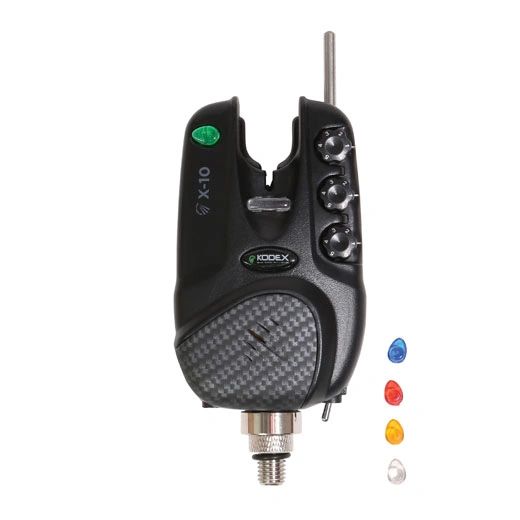 Middy Kodex X-10 Bite Alarm
Kodex X-10 bite alarms are high quality and reliable, incorporating a wide range of well thought out and unique design features.
Adjustable volume, tone and sensitivity.
Anti slip deep soft touch rubberised rod channel.
Beta light clip.
Low battery warning.
Comes with a quality snag bar.
Five various LED light latch colours are included.